Keeping Your Air Conditioner Running Efficiently
AC Man Air Conditioning Repair Houston
Welcome to A/C Man
We are the #1 choice for A/C service in Houston, air conditioning repair Katy, TX, and all Greater Houston areas.. We know that you have many choices when it comes to selecting a Heating & Cooling contractor for your home or business. That is why A/C Man will go out of our way to ensure your happiness. AC Man repairs ALL major brands of units. We will only send courteous, professional technicians to your home or business. Our knowledgeable technicians will provide you with the best possible service options, and a quote for the cost of any repairs will be provided for your approval prior to beginning any work. During the heat of summer, a well-functioning and the efficient air-conditioning system can be a real lifesaver. Don't suffer in the heat due to having a faulty air conditioner.
Top-Rated Air Conditioning Repair Services
For reliable ac repair service turn to AC Man of Houston and allow our experts to help you with all of your AC maintenance, replacement, and repair service needs. We service all models and makes of air conditioning systems. You can depend on us for a broad selection of air conditioning services with the exception of window units. We are one of the few companies that have the distinction of being certified. We are one of the best of the very best! If you have received quotes involving lower quality equipment, these contractors might not pass this test! Your house should provide you with a place of rest, safety, and comfort after a long, stressful day. However, your perfect home retreat might be interfered with by the unseen nuisance of indoor air pollution. It has become the leading environmental pollution source. It is ranking as being within the top 5 environmental dangers.
A Certified American Standard Dealer
American Standard is the first and last name in Energy Efficient Air Conditioning.
Are you thinking of purchasing a new air conditioner?
Have you become dissatisfied with the operation of your current system?
Are you unsure about the cost of repair versus the cost of replacement?
High costs of utility bills have you heated up?
If you answered yes to any of these questions, we can help. AC Man is Houston's best AC & Heating Company. Allow us to take care of all of your needs:
Service
Maintenance
Repair
Installation
Sales
Industrial
Commercial
Residential
Replacements
Sales
Stay Cool This Summer With The Top-Rated AC Company In Houston
Houston AC Repair Service
Pollutants such as cooking odors, pet dander, mold, cigarette smoke, and chemical doors may affect indoor air quality and harmful health effects may be created that can endanger residents. If members of your family are experiencing certain symptoms such as frequent allergies, cold or other respiratory issues at home, then it's time for these to be addressed and for your home's indoor air quality to be improved.
Knowledgeable, Thorough Staff
We completely understand that we just one chance to earn your business. Our company's very foundation was built on integrity, quality and doing a job right on the first try.
We Don't Make Guesses About Anything
We perform a heat gain, heat loss analysis on each house to determine the proper size of the system that needs to be installed. When an HVAC system, bigger is not always better. If a complete analysis hasn't been done by other companies (and not square footage only), then all they are providing you with is a 'guesstimate.' And just think, if they're guessing about equipment size, what kinds of guesses will they make during the installation process?
Feel Comfortable In Your Home Or Office
During the hot summer months, you can enjoy refreshing breezes of cold air. Whether you are at home or work, we wouldn't want you to end up being a sweaty mess. Our certified professionals are people you are fully relying on.
Stay Warm During The Winter
Are you sick and tired of shivering in the cold during the early morning or needing to use extra blankets? Your heater needs maintenance. Following a thorough cleaning from our licensed, bonded, and fully-insured professionals, you can expect to receive first-rate performance. Don't buy purchase a brand new furnace when we will be happy to service the one you have already.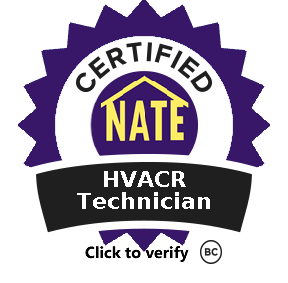 License No. TACLB27781E
Regulated by the Texas Department of Licensing and Regulation, PO Box 12157, Austin, TX 70711
(800) 803-9202, (512) 463-6599