Have Houston HVAC Technicians Take A Closer Look At Your Gyms' Bad Locker Room Smells Part I
The New Year has started and what this means is more people coming to use the gym. It is normal to see a high number of people showing up in the gym at the beginning of the year. There are many new and returning customers looking to accomplish their resolutions. You should ensure your gym is a place where people will want to come back to. Having a bad locker room smell is the fastest way of ruining your first impression.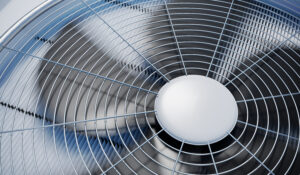 The good thing is that it is not hard to fix this problem. Below are some tips you can use to deal with locker room odor and keeping the air clean and fresh.
Let's start by looking at why the odor is more than just a nuisance; it is also bad for health. This is not something you want in a place where people are coming to improve their health.
The Smell Could Be A Sign That There Is Poor Air Quality Indoors
Poor indoor air quality could cause the gym locker to smell bad. When there is odor around, then there could be pollutants and bacteria too. Odors are usually carried around by humidity, and when there is moisture in the air, it provides the perfect condition for bacteria or mold to grow. Spreading of germs in the gym is easy because there are many people entering and coming in contact with equipment. When you improve the air quality in the room, you will make the place a little healthier.
There are other causes of odors in the room. There was a study done and it showed that the gym has a high level of indoor pollutants like carbon dioxide, dust, VOCs, formaldehyde, and dust. If you notice a chemical smell, then that could be VOCs from the paint, carpet, and other building materials. This is more common in old buildings that have an outdated HVAC system. When you breathe in these substances over time, they will start causing health problems such as breathing difficulties, infections, rashes, nose, eye, and throat irritations.
When people are searching for a gym, they will look for a place that has a pleasant environment. You can easily lose a lot of customers because of the smell in the locker room of the gym and poor quality of air. This is why it is important to ensure there ventilation and quality air inside the room, or else you end up losing a lot of money. People going to the gym want to improve their health, and the last thing they need is the poor quality of air as they exercise.
There is a good chance you have tried different products to get rid of the odor but they don't work. They will succeed in covering up the odors, and some will even absorb them. But they are not able to deal with the source of the problem. How can you get rid of this problem once and for all?
The Basics For Odor Control
Removing Used Towels Regularly
One of the biggest contributors to the nasty smell in the locker room is used towels. In order to contain the odors and humidity, consider using laundry baskets that have lids. The laundry baskets should also be emptied on a regular basis. You should also look out for any towels left on the stalls, hooks, and benches too.
Stepping Up Dialing Cleaning
You already have a system you follow when it comes to cleaning, but if you have not gone through the routine for some time, then the routine might not be working the way it should be. There are some areas that you will need to clean more regularly. Some of these areas include bathrooms, drains, showerheads, and saunas.
Emptying The Lockers On A Daily Basis
You should not wait for your customers to properly clean the lockers. If you don't know what has been left inside, it could be contributing to the smell in the locker room. It is a good idea to empty them every day. You should tell the customers that anything they leave behind will be put in the lost and found or thrown out.
Find out more. Give us a call or contact AC Man of Houston today with any inquiries!