Top 6 Reasons Why Houston HVAC Preventive Maintenance Is Essential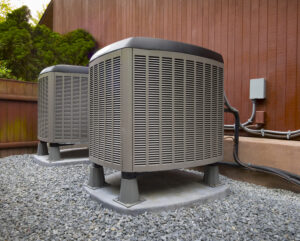 Have you been thoroughly maintaining your home's HVAC system? If you're unaware or uncertain that preventive maintenance is essential for your HVAC systems, then you'll require to read this. A majority of technicians wouldn't want you to know that your HVAC systems can service you forever if maintained properly. Just as a vehicle does, these comfort controlling devices require attention and care regularly. Your HVAC system should also have scheduled services carried out by a professional HVAC technician.
In general, there are numerous reasons for making sure you schedule preventative HVAC maintenance as recommended by a reputable HVAC service. With regularly scheduled maintenance, both your cooling and heating systems will perform efficiently and benefit you with maximum efficiency and longevity.
Here are six reasons for scheduling preventative maintenance on your particular HVAC systems regularly.
1. Protect Your HVAC System From Unexpected Break Down By Identifying Problems With Components In Your HVAC System Early
When your cooling system breaks down in the heat of the hottest weather or your heating system stops working in the middle of the coldest seasons, it creates a sudden emergency repair situation. You'll have to drop everything you're working on and focus on finding a professional HVAC contractor available, at the busiest time of any season to assist in troubleshooting the problem. By carrying out regular HVAC maintenance, you can stay away from unexpected breakdowns and lengthen your HVAC system's life.
In some cases, your whole HVAC system can cease operating when some of its old components begin to malfunction. In other situations, compromised systems can operate at an extremely low efficiency, which leads to the machine requiring to work harder to obtain minimal results. That means you will have difficulties in achieving the comfort level you're expecting. What's more, harder working, efficient HVAC systems tend to use more energy which translates to more money.
For these reasons only, identifying problems with any components within your HVAC system as early as you can benefit you. It wouldn't be a wise idea neglecting or ignoring an issue in your system's component for a long period. Having a licensed and reputable HVAC contractor on a schedule carrying out preventative maintenance will assist you in preventing unnecessary emergencies, costly repairs, and system failures.
2. Optimizing Usage & Lowering Energy Bills
Have you been experiencing a dramatic increase in your household's energy bills? You might be thinking that your utility company is probably charging you more for energy. However, it could actually be an inefficient HVAC that needs checking out for any problems.
Whenever your HVAC system is having difficulties due to a lack of good HVAC maintenance, it will usually have to work harder to obtain the same results. Generally, inefficient HVAC systems take a longer time to produce the needed result and usually increase energy costs than expected. In case you find yourself with an efficiency problem, get in touch with a professional HVAC contractor to schedule an inspection.
3. Improves Your Home's Air Quality & Makes It More Comfortable
In case the indoor air quality in your house isn't that pleasant, it can cause you to cough and sneeze more often than normal. For those with allergies, it can also cause you to suffer a great deal. By simply replacing the furnace filter of your house, you can bring a significant change in your indoor air quality. If you want to be certain that you are breathing in fresh and clean air, however, you will need to hire an HVAC contractor to carry out preventative maintenance on your particular HVAC system. What's more appealing, you can improve your house's indoor air quality, as well as identify quality problems resulting from under-maintained appliances.
Your home's HVAC system is a luxury that enables control of your household's environment, irrespective of what the weather looks like outside. However, if your HVAC system isn't performing properly because of neglecting HVAC preventative maintenance, it shouldn't be a surprise when your home gets warmer in the summer and cooler in the winter. You might even realize that you are unable to regulate the climate after some time. Your house won't be comfortable as expected, and you'll wish you had an HVAC technician by your side.
4. Ensure Your Home's Safety
When your HVAC system becomes faulty, it can bring about freezing of your plumbing pipes, which can result in some of the pipes bursting and flooding your property. If your home isn't being maintained regularly, it's unsafe. A malfunctioning HVAC system could also emit dangerous gases such as carbon monoxide into the air in your house. It can potentially be fatal if you lack carbon monoxide detectors installed. With HVAC preventative maintenance in place, you'll surely avoid these scary incidents.
5. Maintains An Eco-Friendly Home
Eco-friendly solutions are increasingly popular nowadays, and most homeowners plan to invest or have invested in eco-friendly solutions. Another solution you could use to keep your house eco-friendly is HVAC preventative maintenance. Your HVAC system's preventive maintenance can be one of the most profitable solutions you can adopt in your eco-friendly environment. Your HVAC system may be wasting fuel or energy by working more often than required trying to cool and heat your home. With this simple solution, it can assist our environment and assist your house in staying green and healthy.
6. Lengthens The Life Of Your HVAC System
Making your HVAC system live as long as possible is the prime reason you should consider doing preventative maintenance. With a reliable HVAC contractor, the new system they install for you should be the last system you'll ever require, assuming you allow them to schedule the suggested regular maintenance on your system. They should also provide customized HVAC preventative maintenance services for all clients depending on the specific environment, equipment, and activity to allow the longevity of your HVAC system installations.
If it has been a long while since the last time a reliable HVAC contractor conducted a preventative maintenance service on your particular HVAC system, it's now the ideal time to schedule. The service will help you in keeping your home safe and comfortable while saving you lots of cash throughout the process.
Contact us now for more information or visit our blog for more related articles.