Use These 3 Factors To Decide Whether You Should Replace Or Repair Your Gas Furnace
It's sad to hear that your furnace is no longer working as it should.
The hard part, however, is making a choice between spending your money on repairs or a new replacement.
Keep the three essential factors listed below in mind when making this decision.
1. How Long Has The Furnace Been In Use?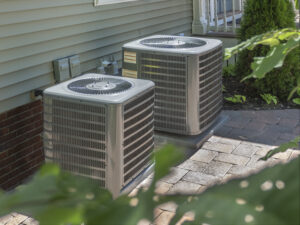 If your furnace doesn't have a long life ahead, you don't want to be spending too much money on repairs. Before you decide, make a comparison between its average lifespan and its current age.
According to the National Association of Home Builders, the average lifespan of furnaces is estimated to be somewhere between 15 and 20 years.
If you don't know how old your furnace is, use the following tips:
Inspect the unit for a year of installation. This information is written in furnaces by some installation technicians.
You need to switch off the furnace and give it some time to cool down before you conduct the inspection. Check for a metal identification plate, normally on the chamber door of the furnace. Copy the serial and model numbers there. To get a specific date on when the furnace was manufactured, contact the manufacturer using their customer service number.
You don't have to replace the furnace if you find out that it was made more than 20 years ago. With proper maintenance, many, furnaces deliver reliable performance long after the 15 to 20-year useful life.
2. Replacement versus Repair Costs
Make a comparison of these two costs while considering the age of your furnace:
Furnace repair cost.
Furnace replacement cost.
Remember the following to ensure that you arrive at the correct repair cost, Seek numerous quotes.
To find out if you can save on repair costs by paying for labor and getting parts for free, remember to find out what the warranty covers and whether it is still has some time before it expires.
Replacement costs are determined by:
Your preferred furnace size
Your desired Annual Fuel Utilization Efficiency level
Single or two-stage and type of blower
You might have to spend anything between 1,100 and 6,000 dollars on a new replacement.
As a rule of thumb, if the repair cost of your furnace is a third, or more, of the replacement cost and it has already been in use for two thirds, or more, of its useful life, you should seriously consider having it replaced.
For instance, it is better to replace your furnace, in the long term, if it has been in use for 15 years or more and requires an 800 dollar repair cost, versus a 2,400 dollar replacement cost.
3. Your Current Situation
The most important factor to consider is your current situation. Some situations and issues may relate to you:
Your available budget: Your budget, at present, may not allow you to spend big on a new furnace, making repairs your only option. However, if you really need a replacement but can't afford it, consider seeking financing.
Huge energy Bills: If you are looking to start making savings on your energy bills, consider getting a replacement. Depending on the energy efficiency of the new furnace you stand to make savings ranging between 10 and 25 percent off your energy bills.
Your Expectations: You might be better off having your furnace replaced if you it always struggles to meet your expectations.
Frequency of Repairs: It is best that you replace an old furnace that is always in need of some sort of repairs, regardless of how much they cost.
Contact us now or call us today for more information!