5 Problems Cause By Running Your Houston HVAC Without A Filter
While it is possible to run your HVAC without a filter, this is not something you should try. When you have no filter, you leave the entire system open to dirt and debris which can damage the internal components. This will lead to expensive repairs which could be avoided.
The air filter in your HVAC system is there to keep the entire unit clean, particularly the evaporator coils and blower motor. HVAC system breakdowns are primarily caused by dirt in the system. There are also a number of other problems that can occur if you try running your system without a filter.
Problems With Condensate Drain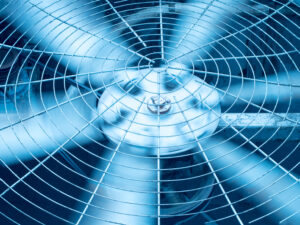 When your HVAC system does not have a filter, the condensate drain will not be able to work correctly. This means that moisture will not be removed correctly from the unit. When heat is removed from the air, condensation will form on the refrigerant tubing and this will drip into the drain pan. The pan will then drain outside the unit which helps you dehumidify your home as well. The filter on your HVAC system will stop debris from clogging your condensate drain and causing water damage to the entire system.
Problems With Air Quality
One of the most common issues, when your HVAC system does not have a filter, is the poor air quality in our home. The dust in your home will be stirred by the HVAC system when it runs and is circulated through the system. When you do not have a filter, the dust will be taken into the HVAC system and sent back out into your home. It will only be removed from the air when someone breathes it in or it clogs your HVAC unit.
Problems With The Refrigerant Tubes
When the air from your home is pumped into your HVAC system, it will circulate over copper tubes full of refrigerant. These tubes will always be wet because of the condensation making it easier for dirt and other debris to stick to them. This will coat the fins of the internal components of your system and can result in the system overloading. Your HVAC will also perform less efficiently when this happens.
Problems In The Ductwork
The dust and debris that does not stick to your refrigerant tubes will travel through your ductwork where it can accumulate. The dust and debris will become stuck along the ribbed aluminum tubes. When this happens, moisture will start to form in the ductwork making it the ideal environment for mold to grow. Once mold growth starts, spores will be circulated through your home and this can cause severe health problems for you and your family.
Understanding the risks of not having a filter is important, but there are many risks that occur even when you have one. This is why you should have your HVAC maintained by a professional company. They will know what to look for in your unit and what potential problems you could face. They will also be able to repair any issues in a safe and efficient manner.
Call or contact us today for more information!