Top 15 Ways To Keep Your Home Cool With No Air Conditioning In Houston
Warmer months can be particularly hot making you want to sit close to the fan or crank the AC up. While the trick may work, it isn't the most convenient way to keep your house cool. Turning the AC up only leads to increased energy consumption hence higher electricity bills. Outlined below are a few ways you can keep your home cool and comfortable without air conditioning.
1. Keep blinds closed.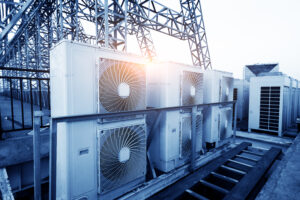 While it may seem like nothing, keeping your blinds closed helps block excess heat from entering your home. Opening the windows and doors equates to around 30% of heat gain in your house, Family Handyman. Keeping these closed and using shades, curtains, and blinds can help keep your home cooler for longer, thus saving you at least 7% in energy bills. Keeping blinds closed prevents the greenhouse effect, a typical case in west and south facing windows.
2. Use blackout curtains.
Blackout curtains create an extra layer of insulation around your windows by blocking direct sunlight. Consider investing in neutral-colored curtains with white plastic backings for better results. According to Consumer Reports, this helps reduce heat gain by up to 33%.
3. Keep your doors closed.
Any entries that aren't in use, especially access doors, should be kept closed at all times. This helps prevent hot air from getting in the house, as well as prevent fresh air from escaping. You can, however, open these doors in the evening when the air outside is cooler. This should help keep the house fresh and cool.
4. Switch the fans on.
The AC isn't particularly efficient when the weather is too hot. Fans, however, help keep the air around you in motion, thus giving you a faux sea breeze. You can even hack the fan by placing a bowl of ice in front of the fan facing you. You will be surprised at the extra-chilled air being blown your way through the ice bowl.
5. Swap sheets.
Changing your sheets often helps keep the room fresh, and is healthy for you as well. Swapping the current sheets with those that promote cooling should help keep you comfortable while asleep. While flannel sheets and fleece blankets are good for insulation, cotton sheets are a better option. This is because cotton breathes easier and stays cooler than any other material. You might also want to add one or two buckwheat pillows for extra comfort and cooling.
6. Set The Ceiling Fan To Anti-Clockwise Rotation.
Some people believe the ceiling fan only rotates in one direction. What they don't know is that it can turn in all directions. The direction of the fan needs to be changed seasonally for improved efficiency. Setting the fan to turn anticlockwise creates a wind-chill breeze that helps cool your home.
7. Lower your body temperature, not the houses.
Air conditioning units were a fantasy several decades ago, and yet our ancestors still survived. Doing it their way by drinking lots of water, and especially iced drinks will keep you cool for several hours. You can also apply a cold cloth on your neck and wrist to drive the temperature down even farther. You might also have to change to lighter clothing as well. Dipping your feet in a bowl of cold water should help lower your body temperature as well.
8. Turn on bathroom and exhaust fans.
Exhaust and bathroom fans are designed to pull hot air out of the house. Turning them on will help get rid of the hot air paving the way for a cool breeze.
9. Heat-proof your bed.
Use a cool chillow as a pillow when you go to bed. Keep your feet cool by placing a bottle filled with cold water at the foot of the bed. If this doesn't seem to work well, dampen your sheets by popping them in the freezer, and only take them out when you go to bed. This should help keep you cool for some time.
10. Sleep low.
According to science, hot air rises. That said, sleeping low might help keep you cool through the night. One way to do this is by sleeping on the couch downstairs, or even in the basement. If this isn't enough, put the mattress on the floor. Sleeping on the floor should help keep you cool and comfortable throughout the night.
11. Open the windows at night.
Despite the hot weather during the day, summer nights are particularly cool and chilly. You can, therefore, take advantage of the chilly air outside to cool your house. One way to do this is by opening the windows to let fresh air in. The fresh air should push hot air out too. You can take this a notch higher by using a fan to force the cool air in. Simply place the fan close to the window to help force fresh air in the house. Remember to close the windows and blinds first thing when you wake up.
12. Play around with the windows.
Did you know you can hack into your windows to create a cooling pressure current? To do this, open the top section of windows downstairs, then open windows the bottom part of the windows upstairs. Use a fan to push hot air through the upper windows. This effect can be amplified by hanging a wet sheet in front of the window, like a curtain.
13. Switch to CFL and LED lights.
Most households use incandescent bulbs for lighting. These bulbs not only waste energy but also release heat making your home warmer than it should. Replacing these with LED or CFL bulbs should however take care of the heat gain. LED and CFLs use up only a fraction of the energy hence lower electricity bills. Making the switch will also help keep your home cooler.
14. Do your grilling outside.
Many of us use the oven or stove for grilling. This only leaves your home hotter than it was. The last thing you want to do under the hot summer sun is turning on the oven. Consider grilling outside or in the backyard. It is much safer there.
15. Take on long-term improvements.
There are many ways of ensuring your home is cool and comfortable. Taking on long-term home improvements to make your home energy efficient will go a long way in avoiding the AC route. Simple things such as installing window films, planting vines and trees around the house, and adding awning near windows and other openings should help reduce heat gain in the house. These also absorb heat inside the house leaving it more comfortable than it was.
Please feel free to give us a call or contact us today! Also, we invite you to visit our blog for more related articles.