Maintain Your Houston Air Conditioner For Better Results
In many areas, an air conditioner is really an absolute necessity, and that doesn't even dive into the idea of how much AC really affects the quality of life. However, an air conditioner isn't magic, it's a machine, and that means it needs proper maintenance to keep it up and running at full efficiency. This means paying special attention to the coils, fins, and filters in an air conditioner. If you don't pay attention to these, then over time the air conditioner will steadily lose power and effectiveness.
Don't Forget The Filters!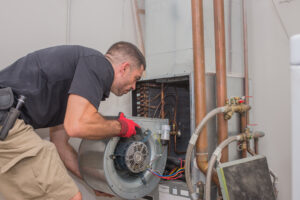 This is one of the most frequent, and important, tasks that will fall to you to make sure your air conditioning unit is running at full capacity. Filters get dirty over time and with a lot of use, and that means not only does the air not get as cold, but the air conditioner works harder to push that air through. Add in the fact that not changing filters can eventually result in dirt, dust, and other things getting through to the coils and that can cause bigger issues with other parts of the air conditioner.
Pay attention to how often air filters need to be changed and make sure to change them out on a regular basis. They aren't expensive and changing out a dirty filter can help increase an AC unit's efficiency a full 15% or more in some circumstances. That's nothing to sneeze at.
Air Conditioner Coils
There are a couple of coils that need attention. There are the condenser coils and evaporator coils. Both can collect dirt and other airborne debris. A clean filter is a great way to prevent more dirt from gathering. At the same time, making sure to keep the coils clean is important. Reducing airflow isn't good for the air conditioner. The good news is that these coils don't need to be checked up as often as filters.
Generally speaking, you want to look at cleaning the coils once a year. This will normally be enough, and keeping all the coils clean is important to prevent additional heat from building up within the system. You want heat absorbed where it is supposed to be, but the other parts of the unit to cool air that is brought in without bringing in a lot of other dirt and gunk.
Maintaining The Coil Fins
Generally speaking, the fins that are found on both types of coils are made with aluminum. This means that they can be fairly easily bent and when that happens airflow can be partially blocked. This is why you will want a "fin comb" which is a pretty common tool available in most handyman type stores. Using these fins will allow you to comb them back to their original pristine condition which will maximize the cool air flow.
Check The Condensate Drains
The biggest concern with drains is if they get clogged. If this happens, then the air conditioner is going to have a tough time reducing humidity. It only takes a stiff wire to run through the drain channels to see if there are any clogs and then clear them out. Clearing these out will help the air conditioner work at full speed once again.
Check The Seal
If you're using a window unit as opposed to centralized air then you will want to check the seal around the unit before each summer to make sure that it is solid and will keep hot air out so the air conditioner's cold air can be more effectively contained inside.
Sometimes you will need a professional technician to check on things. The technician will have the skill and tools to check on refrigerant levels, see if there are any leaks, take care of any necessary repairs, measure air flow, and make sure your unit is fully back up to snuff and working at full capacity. There are many small issues that can affect the overall effectiveness of the air conditioner that only a fully trained and certified technician can figure out so if you've gone through all the basic maintenance steps and still can't figure out what's wrong then it's time to call a professional.