Understanding If You Need To Cover Your AC After Summer In Houston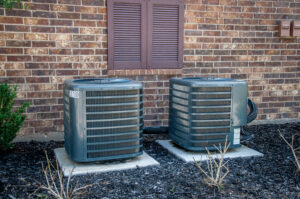 Your heating and cooling system needs maintenance. This needs to be done during some key times yearly. Spring is one of the times your air conditioner needs maintenance. Your heating unit also needs maintenance in the fall. Apart from that maintenance schedule, there is always a concern as to whether the exterior part of an air conditioning unit should be covered as soon as its cold.
When Covering Your A/C Should Happen
Once summer is over, your air conditioner needs to be covered. Covering your air conditioner is not just because of winter. As we stated earlier, your unit has the ability to withstand snow and rain. However, it is not made to lock out seeds, nuts or leaves.
Consequently, there is a need for you to cover your unit. This should be done only during the fall. Moisture is collected when seeds or leaves enter into your air conditioner. They create a place for moisture collection that results in corrosion. Any built-in moisture drainage channel can be blocked when this occurs.
You only need to cover the top of your air conditioner as opposed to fully covering the whole unit. In case you decide on making your own cover, it is important to note that this cover needs to be less than 6 inches. Covering it completely will lead to problems. It results in moisture being trapped within the unit. This leads to rust and corrosion.
Reason You Do Not Need Covering For Your A/C
Keeping elements away is one of the reasons why people cover certain items within homes. For instance, lawn furniture and swimming pools are often covered. This more so happens where there is no storage shed or a garage. In case you are wondering whether or not to cover your outside unit, you should know that it doesn't need a cover.
Some individuals are of the opinion that a cover can offer protection to air conditioner units against:
Dirt
The air conditioner works by sucking in air when it is switched on. This sucking of air also lets dirt in. No debris or dirt goes into the unit once it is switched off.
Ice, Snow, And Cold Weather
Endurance to severe winter weather conditions is what outdoor cooling units are built for. This does away with the need of placing a cover on your unit.
Moisture
The condenser coils of your air conditioner can be frozen by water or moisture. This can result in damage as time passes. Nonetheless, there's no way for moisture to be completely locked out of the unit all the time. Moisture will eventually seep in from blowing wind or through the air's humidity.
Mold can be created when you decide to cover your air conditioner. This mold is caused by the moisture that is trapped within the unit. You should not use a cover for this reason.
Rodents
Small animals won't be kept away by opting for a cover. Covers actually achieve the opposite result. Animals will see your cover as their new winter home. They will leave colder places and settle in your cover. Do not forget that rodents and such small animals are infamous for their abilities to find ways into small spaces.
Summing Up
You should note that your air conditioner is made to withstand winter conditions. You, therefore, do not need to cover it for the reasons that you have. Covering your unit needs to happen only in the fall. Our installation of units makes sure that they work perfectly. Our units come with attractive covers ensuring that they run smoothly.
Call or contact us today for more information!