10 Common AC Mistakes You Should Avoid In Houston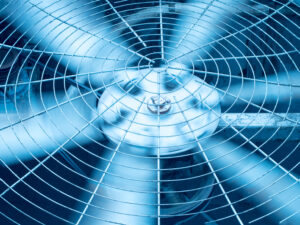 Almost every household has an air conditioner installed in place. Although its main purpose might seem simple, every AC system is made up of several complex components that work in harmony to make this possible. That said, a simple mistake on these units can have a significant impact on the system's efficiency and overall home comfort. Some of the typical AC mistakes you should avoid are outlined below.
1. Wrong-Sized AC Systems
Investing in the wrong-sized AC system will only result in more problems and higher energy bills in the long run. Unlike popular belief, a bigger air conditioner isn't always a better option. Too big an air conditioner will only cycle on and off constantly causing temperature fluctuations and increased energy wastage. An undersized AC unit will also be as problematic for it will struggle to keep the entire house cool and comfortable. If it manages to, it will be running in maximum capacity and load, thus increasing the risk of a breakdown and costly repairs.
Have an HVAC professional inspect your home to determine the best and right-sized AC unit to invest in. The contractor will put into consideration your home layout, square footage, load generating appliances, and insulation, among other factors before making any recommendations. The size of your home is, however, the principle factor that will determine which AC unit is best for you.
2. Incorrectly Positioning The AC Unit
Positioning holds the key to improved efficiency and reduced strain. That said, you need to look for just the right spot to position the AC Unit. Several factors, such as direct sunlight, shade, and direction of sunrays need to be considered when picking a spot for the heavy HVAC system. It's advisable to have the system installed in a shaded spot outside the house and away from direct sun rays. Placing the outdoor unit in a shaded part of the home allows it to function more efficiently. Proper installation is also required to ensure the system is not only well secured but to allow proper drainage. This is particularly recommended for window-mounted AC units.
3. Leaving The AC System ON All Day Long
Most people forget all about the AC system for as long as the house is cool and comfortable. Unless you are home all the time, it's advisable to turn the thermostat up when leaving the house in the morning (or when about to run an errand) and turn it back down when you come back. Turning the AC system up means it doesn't have to run full blast all day long. Smart thermostats make it possible to turn the AC system off entirely until when you are just about to step in the door. It only takes a few minutes for the AC system to cool your home, learn to turn it off when no one is home
4. Leaving The AC Unit Off For Far Too Long
While it is advisable to turn off the AC unit when you leave the house, it wouldn't be wise to leave the unit off for weeks or even days. As long as the unit is turned off completely, it won't be able to cycle as it should. This creates an avenue for mold, mildew, and other creepy organisms to make a home out of the unit. Whether going for a long vacation or don't need to use the AC system, have the system run for a few minutes every day. This should help keep it in its optimal health as well as deter these living organisms from infesting it. Investing in a smart programmable thermostat would be an excellent idea too.
5. Wrong Thermostat Settings
Incorrect thermostat settings will have a direct impact on your comfort levels and energy consumption. If you wish to set the temperature at 77 degrees, don't set it to 70 to accelerate the cooling process. As mentioned above, AC units take only a few minutes to reach the set/desired room temperatures. The same applies to when you wish to set the temperature a little lower. Check the sweet spot where you are comfortable without putting unnecessary strain on the unit. Doing this will leave your home comfortable and is good for your wallet as well.
6. Failure To Use Ceiling Fans
The HVAC unit isn't meant to replace the traditional fan. The two systems are meant to work together to achieve better results easily. The ceiling fan, for example, helps move air around the room, thus accelerating the cooling process. This means the AC unit won't take long before it attains the set temperatures. As weird as it may sound, running the two systems together will help you achieve comfortable temperatures fast without wasting any energy. Some of the best ceiling fans create a 'wind chill' which might be enough to keep you comfortable on warmer days.
7. Using The Air Filter For Too Long
The air filter plays a vital role in removing dust, pollen, and other debris from the air before it is blown into your home. Although these little components may be efficient at first, they can easily get clogged with dirt and debris as the AC system continues to run. Experts recommend having these filters removed/replaced/cleaned at least once a month. Some of the high-efficiency filters will only need to be cleaned regularly before requiring a replacement. Replacing your AC's air filters enables it to run more efficiently and also reduces the risk of allergens finding their way into the house. Dirty and old air filters, on the other hand, only reduce the system's efficiency while causing freezing issues.
8. Letting Fresh Air In While The System Runs
Many people will open a few windows or even the door in an attempt to 'help' the AC system cool the home more efficiently. What they don't know is opening the windows lets in moisture loaded air into the house, forcing the unit to work even harder to remove the excess moisture. That said, it would be advisable to let the AC unit do its work and leave the windows and doors closed for the time. Consider Turning down the AC unit if you have to open the windows or doors for more extended periods.
9. Neglecting the AC Unit
Like any other electrical/mechanical appliance, the air conditioner should be serviced twice per year. This ensures the system is running optimally by having any loose components fixed, and any broken ones replaced to restore its performance. Simple routine maintenance such as clearing outgrowths from the outdoor unit, checking the filters, as well as the ductwork, is recommended too. Have a certified HVAC technician run diagnosis and other routine maintenances for a properly functioning system.While the HVAC expert might only access the units once in a year, you need to make it a habit of running maintenance checks such as replacing the air filter, checking refrigerant levels, and looking out for broken parts.
10. Turning A Deaf Ear To A Straining AC Unit
The AC unit might start producing rattling sounds after some time. While this might be normal, you need to check it out to see if it's a loose screw and tighten it. These units will continue running even if a fan blade is broken among other issues. If the AC doesn't cool the home like it used to, you need to check it out. These units will give you warning signs before they break down completely. Have a professional HVAC technician handle technical issues to avoid an emergency in the future.
We at AC Man Houston are experts in HVAC systems. We have trained experts capable of handling all issues related to HVAC systems. This includes installations. Call or contact us today for more information!