How To Solve The Most Common AC Problems In Houston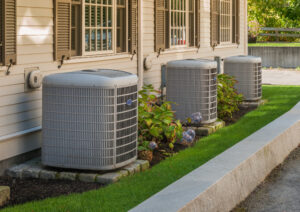 In Houston air conditioning is an absolute necessity, and life can be miserable if your air conditioner breaks down. Repairs can be expensive, so it is very important to ensure that your air conditioner is in optimal shape through regular maintenance. It is a good idea to always be aware of some of the most common problems that can occur with your air conditioner.
10 Of The Most Common Air Conditioning Problems & How To Solve Them
Filter
One common reason why air conditioners do not work correctly is a dirty or clogged filter. Follow the recommendations of the manufacturer to find out how frequently to change the air filter on your air conditioner. Some are once a month, others are every three months, and others are reusable and need to be cleaned whenever they get dirty. One way of determining whether a filter should be cleaned or not is to check to see if there is any light passing through it. If you can't, then it is time for you to clean it. Not only do dirty filters reduce air flow but may cause the air conditioner unit to freeze as well.
Thermostat
Another thing that is easy to fix is to ensure your thermostat (which controls your home's temperature setting) is turn on, that it is clean inside, that it is level, that sunlight is not affecting it, and it is on the proper setting. If the problems still persist, then there might be another problem.
Refrigerant Leaks
Whenever the coolant starts to leak in your air conditioner, then the unit will not perform properly, and the temperature is going to fluctuate. The leak's location with affect how much the repair costs so it is recommended that you have a trained AC technician examine your unit every year.
Drainage
The drain line, like the filer, can become clogged with lint, dust, and dirt. If it does become clogged, then the drain pan will start filling up, and water is going to leak out which can potentially cause damage to the air conditioning unit or whatever is surrounding your pan.
Fuses Or Breakers
The fuses and breakers protect the AC unit's compressor or motor from overheating. Whenever a motor dies, quite often one of the first parts checked by the HVAC technician is the breaker.
Capacitors
If there were no capacitors, then the motor powering the fans and compressor will not work. A jolt is sent by the start capacitor to activate the motor and the run capacitor sends out a series of jolts in order to keep the motor operating. If either one burns out the AC unit will not run efficiently.
Compressor
Energy is applied to the refrigerant by the compressor and propels it throughout the coils in order for heat exchange to be carried out. If the compressor does not work, then the AC until cannot cool your home. The compressor will start running hot and seize eventually if there isn't enough refrigerant. If there is too much refrigerant then it will return back into the compressor, and that may cause the compressor to fail.
Evaporator Coils
Heat in the air is absorbed by the evaporator coils and send it back into the house in the form of cold air via air ducts. Evaporator coils can become corroded. However, if they are inside, then typically they will only need maintenance once every three years or so.
Condenser Coils
These coils are on the outside along with the compressor. Therefore, they can get dirty from the element. Usually, you can use a water hose to clean them one per year. However, if they become too dirty, you will need to get an HVAC technician to use a chemical cleaner to get them clean.
Worn Contactor
AC units have contractors for the condenser fan motor, the blower motor, and the compressor. These contractors make electrical connections that start the compressor and motor. If the contractor has pitting and arcing on it, then it becomes hard for the motors to be started by the electrical current.
Check out our blog for more related content. For more information on Houston HVAC services, contact AC Man Of Houston today by giving us a call. Contact us today for any questions or concerns.