Homeowners Insurance Policy: Do They Cover The Damages Of Your AC Unit In Houston?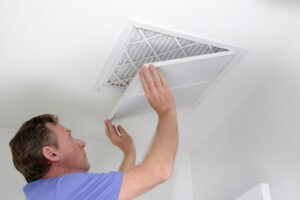 The majority of homeowners' insurance policies will only cover the damages that your AC unit has sustained due to a "covered peril" which will be listed in the policy. Depending on what type of air-conditioning unit you have, it may be included in a structural part of your home or your personal property, which means you can only file claims for damages from a specific cause that is included in the policy.
What Are Covered To Your AC Unit Homeowners Insurance?
Home insurance will cover heat pumps and AC units in the same way that it covers other parts of your house. Damages that are caused by vandalism, lightning strikes, a fallen tree, fires, and in some cases flooding will all be covered by a standard homeowners' policy. However, accidental damages and general wear-and-tear is not covered. This means if your AC unit breaks down and it is 10 years old, you cannot claim for a replacement or repair. This is common across the majority of the homeowners' insurance providers.
If a fire has destroyed your AC unit, then your homeowner's insurance policy should cover a replacement or repair. If your AC unit has been struck by lighting which has damaged or destroyed the electrical components, your insurance policy should also reimburse you to replace the unit.
 Vandalism & Falling Trees
If your AC system suffers damages from falling branches or a tree, you should be protected as these policies usually cover the damages caused by falling trees. If your heat pump or AC unit is subjected to vandalism, your policy should pay out since this type of insurance covers damages and destruction caused by vandalism. If this does happen to you, it is important that you also file a report with the police which will document the damages and the crime.
If you are unsure when it comes to the specifics of what your coverage entails, contact the company directly or your agent for more details, as some policies can differ.
What Are NOT Covered To Your AC Unit Homeowners Insurance?
The insurance policies for homeowners will not cover AC malfunctions that were a direct result of wear and tear, an accident, or when you failed to maintain the unit. An AC unit that stops working that has already been used for 10 years or more, or the unit is dented from a baseball that came through the window, will unfortunately not be covered by your insurance policy. You will have the responsibility of either replacing or repairing your unit.
It is also important to look more into water damages. While the AC unit, in general, is not that susceptible when it comes to water damages, these systems produce water while in operation. If this water is leaking inside your home and it results in flooding, your policy will not provide coverage as this is regarded as one of the maintenance issues. You must regularly check that the AC unit is draining correctly.
The homeowners' insurance providers typically treat window AC and central units differently. The central AC units are generally treated as a part of the home's structure, and the window units are usually covered under "personal property" as opposed to a structure in your home. This also usually means that the type of damages that are covered for the AC window units are narrower.
The standard homeowners' insurance policy covers central AC units under what is known as "open perils". This usually means that the damages will be covered provided they were not caused by flood damage or war when specifically excluded. The AC window unit, on the other hand, is covered under the "named perils", which will be described specifically within the terms stated in the policy. There are usually several situations where central AC units are covered, while the window units are not. This is why it is important to read over the specifics of any policy to make sure.
Will The Homeowners Reimburse The Costs Of Repair?
To help you to defray the repair costs associated with your AC or any other appliance in your home, it would be a good idea to take out a home warranty. This type of coverage is also known as Home Repair Insurance, will reimburse you for the costs required to repair appliances and systems in your home, which includes your AC at set fees. Be sure that you fully understand the terms in the policy before you take one out.
How Do You File An Insurance Claim To Repair Your AC System?
If your air-conditioning unit has sustained damages caused by one of the covered events, you need to find out if you decide to file a claim whether it might end up costing you more. It is important to first find out what it will cost you to repair your unit, and then compare this to the deductible linked to your homeowner's insurance. If the costs to replace or repair the unit is slightly higher or less than the deductible, it would be a better idea to pay for this out of your own pocket. If you file a claim it can increase the premiums that you are currently paying for the policy.
If you have made the decision that filing an insurance claim is a better option, make sure you have taken pictures of any visible damages and record the serial number and model. If your AC unit was vandalized, when filing your police report make sure that you ask for a copy. The next step would be to contact your insurance provider to start the claim process. After they have asked you how the AC unit sustained damages, they will inform you whether your policy covers this type of damage. From here an adjuster will come out and inspect the AC unit and provide you with an estimate on what the company is prepared to pay to repair or replace the unit. It is important that you are present when the adjuster arrives to ensure nothing has been missed or overlooked during the inspection.
Your insurance adjuster then prepares a quote for the estimated costs for either a replacement or repair. When your policy includes coverage for replacement costs, you will then be reimbursed for the same amount that you purchased the unit, which will include inflation. If the policy covers a cash value, you will then be paid out the amount that the AC unit costs when it was damaged. This will mean that you are paid out a lower amount because the value of the unit has already depreciated. When insurance providers approve a claim, they will typically pay out half the replacement or repair cost first. They will pay you the other half once the installation or repair work is complete.
Please feel free to give us a call or contact us today! We also invite you to visit our blog for more related articles.