How Long Does an AC Unit Last In Houston Texas?
Is your air conditioner giving you signs that it is about to quit? If so, you may be wondering if it has lived a full life or not. The average life expectancy of a central air unit is about 15 years. If the unit is well maintained it can last for 20 years.
To keep an air conditioner running well it has to be maintained. This involves a few simple steps. Get it tuned up once a year, change the filter out and keep the outside condensing units free of debris, dirt or leaves.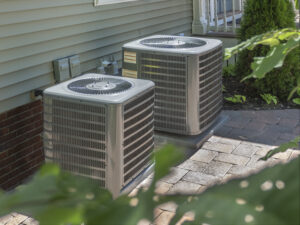 Another factor that determines the lifespan of your AC is where you live. An AC unit in Texas, for instance, will run about 24 hours every day. An AC unit in Indiana, however, only runs for a season. When an AC runs often it undergoes a lot of wear and tear. Even if you keep it maintained it will still fail a lot sooner than a unit that only runs once a season. If you live near an ocean, the salt air will rust the AC's components out and cause it to fail soon. Never point sprinklers at the unit. This can also cause rusting to occur which is another way an AC unit can fail faster.
You know the saying that "you get what you pay for" is true. Keep it in mind whenever you buy an air conditioner. Buying an HVAC system is a significant expense. Do your research carefully. Make certain that you work with an experienced HVAC technician to determine which system is best for you.
You want the HVAC to last. So, you need to be sure to get a product that is built to last and get it from someone from a quality team. Ignore any company that sends a salesperson out while wearing an HVAC tech's outfit. It's a gimmick! At AC Man, we treat you with respect and do so without any gimmicks. Both the salesmen and technicians work to sell and service equipment fairly. They go over all your options in detail.
If your AC unit goes kaput – stay cool! Remain calm and collected – AC Man is here to help!
We are the first choice for Houston AC service and AC repair in Katy, TX as well as the Greater Houston area. You have choices when it comes to your heating and cooling service. We know that. This is why we go out of our way for our residential and commercial clients. We can service and repair all types of AC units from all top makers.
Our technicians are professional, courteous and knowledgeable. They will provide you with a detailed estimate that you approve before the work even begins. When the summer heat hits hard, you need your AC to be working optimally. Having a fully functioning AC unit is essential and it can be a true lifesaver. Do not get caught with an air conditioner that is on its last legs.
Our Highly Rated Air Conditioning Repair Services
Come to AC Man in Houston for complete and reliable air conditioning repairs. Our top-notch technicians can help you with every one of your AC needs including maintenance and repair, or replacements and routine servicing. We take care of all makes and models of air conditioners. Depend on us for a huge selection of central AC systems. We are proud to be one of the few companies around that have certification.
We are the best of the best. So many others just will not pass this test. If you have received quotes for low-quality AC units, consult with us. Your home must be a comfortable, safe place that offers plenty of space for your family to rest and relax. Do not let indoor air pollution spoil it. Did you know that indoor air pollution is one of the top five environmental dangers?
Give us a call today for more information or you can visit our blog for more related articles.