Tips To Hiring An Expert HVAC Contractor in Houston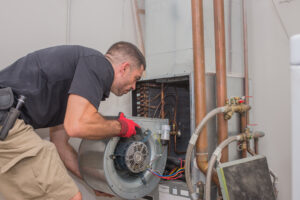 As the population continues to grow, the demand for qualified HVAC specialists is on the rise. Every year, companies receive an increasing number of calls for service visits. A large percentage of the value of your home is made up of your HVAC system, which includes any heating, air-conditioning, and ventilation equipment that you own. Working with a qualified HVAC technician is essential anytime you are having your system serviced or repaired. Keeping your HVAC system in great shape is the best way to protect your investment.
Finding a reliable, experienced HVAC service provider isn't always easy. When deciding which company or technician to hire, look for all of these characteristics:
1. Choose The One Who Is Knowledgeable & Experienced
The two most important qualities to look for in an HVAC technician are knowledge and experience. It is worth paying a little bit more to hire someone who has a lot of previous experience. When contacting companies to learn more about them, ask them how long they have been in business and how many years they have been working professionally in the field. Also, ask whether their technicians receive ongoing training to stay up-to-date with the latest advancements in the industry.
2. Look For A Reputable Company
Always research the background of any HVAC technician before hiring them. Find out how long they have been operating their business. A company that has been around for years is most likely a better choice than one that is just getting up and running. Check with organizations like the Better Business Bureau to see if there are any customer complaints. Reading reviews online is also beneficial. Talking to the technician directly can give you a better sense of how knowledgeable they are. Don't be afraid to ask questions.
3. Verify That The Contractor Is Licensed & Certified
Before working in the HVAC industry, technicians are required to undergo intense training. After they complete their training, they then can become licensed and certified. Never hire a contractor who doesn't have the correct license. Otherwise, there is no way to tell whether or not they know how to do the repairs or installation properly. There is no point in wasting money on poor quality service. Working with an unqualified technician can also pose a major safety issue when it comes to your home's HVAC equipment. To avoid any problems, always verify that the contractor is licensed and certified before hiring them.
4. Choose An Affordable Company That Provides Free Quotes
The only way for an HVAC contractor to give you an accurate estimate is to visit your home in person. After inspecting your property, they can determine exactly what size and type of equipment you require. Be wary of companies that offer to give you an estimate over the phone without seeing your house for themselves.
In terms of pricing, avoid the temptation to go with the company that offers the cheapest rate since their service may not be up to par. Always get several quotes before deciding which company to use.
5. Choose A Reliable Company That You Can Trust
Reliability is another important characteristic of any HVAC provider. The company you hire should always show up on time. They should also honor the price that they quoted you without adding any extra fees to your bill.
If you live in or around Houston and need help with your HVAC system, reach out to AC Man Houston. You can also check our blog for more informative content.
We meet all of these qualifications and we are available to assist you with any of your HVAC needs. Call us today to learn more.