HVAC Questions That You Should Ask Your Service Provider (And The Answers You Should Get) Part 1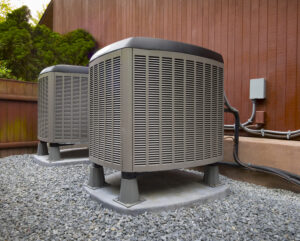 Do you trust that your contractor will answer the HVAC questions that you have honestly? When you are looking for an HVAC service provider to repair broken equipment, do preventative maintenance or install your new unit, we know you will have some questions that you need answers to. Over our many years in business, we have been able to figure out the top HVAC questions that people are wondering about but are not comfortable to ask. That might be due to the fact that you don't think you will get an honest answer from a service provider who only wants to sell services to you.
So today we will be giving you honest answers to some of the toughest HVAC questions that people ask. AC Man of Houston is the Houston metro area's biggest HVAC service provider. We have been providing these services for over 60 years. Therefore, we have plenty of information about everything we are telling you. So go ahead, ask your HVAC company these questions and find out if they give you the same answers that we are giving you today.
Reliable answers to the main 5 HVAC questions
1. How long is my new air conditioner expected to last?
A majority of light commercial systems have been built to last for approximately 15 to 20 years. However, there are various conditions that may shorten their life expectancy. When rooftop and outdoor units get exposed to salt air and smog, since they are in Houston, build-up and corrosion of debris may damage the parts. This is also true when it comes to corrosive chemical exposure as frequently occurs in manufacturing plants.
Probably the most common thing that causes the early demise of an air conditioner is neglect. Your system needs to be cleaned and maintained on a regular basis to get the maximum life expectancy from them. that means twice per year at least (once before starting it up in the spring and then again in the fall when the system is shut down), you will need to have a certified HVAC professional to come out and tune up and thoroughly clean your air conditioner. Having an annual maintenance contract means you will receive the best price and get reminders.
2. Does it really pay off to spend money on maintenance on a regular basis?
As previously discussed, AC Man of Houston repairs and maintains thousands of HVAC systems each year (sometimes during the busy season it is every month) so our answer is based on our extensive experience. I promise that our customers who have a preventative maintenance contract, with well cared for equipment, experience few costly repairs and breakdowns compared to those who neglect replacing worn parts, tune-ups, and cleaning. Preventative maintenance not only helps you save money on repairs but also helps your equipment to last for a longer period of time.
It can also help save money on your energy bills also. When deposits and debris build up in your air conditioner's fan blades, coils, and other parts, it results in the metal corroding, which can lead to refrigerant leaks and finally system failure. This results in a drain on your system, which forces it to constantly run to keep the area cool and to use more electricity during the process. If you clean the unit on a regular basis it will help to ensure that it runs at its optimal efficiency and will keep its parts in good condition in order to last longer.
3. Can Your Maintenance Staff Do HVAC Cleaning?
There are some cases where this is possible. If you have an air conditioner that has a heavy load, your cleaning crew could be able to dust the soils and remove debris from around the unit. However, you need to ensure that they do not use any liquids around the electrical components.
While this is possible, you will still need to have the system cleaned by a professional twice a year. Professionals have special chemical cleaners that will remove any scale and other buildup from the coils. They are also able to clean parts of the system that would be dangerous for the maintenance staff to work with including the fan blade.
Drain lines will also be kept clear by a professional cleaning and drip pants will be emptied to prevent mold. If you work with a certified HVAC technician, they will be able to check the electrical connections and refrigerant while inspecting the whole system for any wear. Potential signs of trouble will also be picked up by a professional and these are all tasks that you do not want to leave to the maintenance team.
4. Your Air Conditioning Unit Keeps Breaking Down, Should You Repair Or Replace?
There is no simple answer to this and you will need to take a number of factors into account when you make your decision. You need to consider how old the unit is. If it is older than 10 years, it would be better to replace the unit instead of repairing.
The maintenance that has been done on the unit is also important. If the system was regularly maintained, cleaned and serviced, you could probably keep it going for longer. This is particularly true if the parts are still in good condition.
What is broken will also need to be looked at. If you have a problem with the compressor or the coils ate leaking, you should replace because repairing will be expensive. If it is an electrical problem, you should consider repairing because this may be simple and inexpensive.
If your unit is using R22 refrigerant, you should look at replacing it. This refrigerant is being phased out by the EPA and you will need to replace the unit at some point.
5. How Can You Reduce The Expense Of The Air Conditioner In The Summer?
There are a number of ways that you can improve the energy efficiency of your air conditioning system. Some of these ways are easy such as replacing the filters and using a programmable thermostat. You should also ensure that all maintenance is being done including the cleaning of the coils and fan blade. This will keep your system running correctly and reduce energy waste.
You should also look at adjusting the temperature by a few degrees. You might be surprised at the amount that you can save by doing this. This is generally something that you should do when there are fewer people in the building.
Replacing your old system with a new one can also help you save money. A new unit will often use less electricity which enables it to pay for itself through your energy savings. If you know the SEER rating of your current unit, you will be able to calculate how much you can save. If the unit has a SEET rating of 8 to 10, a new unit with a rating of 18 will save you up to 50% on your energy bills.
How Do You Know You Can Trust Your HVAC Service Provider?
Unless you have worked with the provider for a number of years, it can be hard to determine if they are trustworthy. There are some companies that will show you what they are doing during their maintenance visits and this can help you trust them.
Contact us now or call us today for more information!