Understanding Why Ductless Houston AC Are The Best Installation For Attics
Space is always at a premium, and this has led to the home remodeling fad of attic conversions. But most homeowners who undertake such conversions will attest that one of the challenges while doing this is the installation of air conditioning so that you can make full and maximum use of the added space.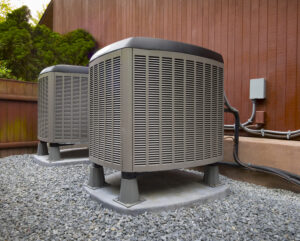 While most attics, before their conversion, were just storage areas, they are now spaces that have become more significant as they can give you the extra space in your home that can then be used as any sort of room.
Changes in lifestyle, rising values in real estate, or costs of home improvement projects have quickly led to the transformation of attics becoming valuable commodities for any added space for the house that can add to its usable square footage.
If you are looking for a cooling solution to the attic that you have converted, then look at the possible options given here, that can enable you to make the best choice.
Room Air Conditioner
Room air conditioners are the most widely used equipment as they are self-contained units that are designed for the cooling of single rooms. Room ACs are either installed in windows or through openings created in walls.
Installation of a window air conditioner on standard-sized windows requires a bracket that can support the weight of the unit. Air conditioners that are installed through the wall will have a frame that is recessed into the created wall opening and will have a chassis sleeve that can also act to support the weight of the air conditioner.
It Is A Workable Option
Choosing a room air conditioner to cool an attic makes for an easy choice. It is easy to purchase, low cost, and its installation is simple, as you need nothing more than a window or any outlet in the wall where you can secure the unit after it has been placed.
Knowing a little bit about HVAC installation plus having a basic tool-set, can even allow you to do the job on your own. As an application, room ACs are the most suitable for any small spaces like your attic.
Is It The Best Choice?
Room ACs are designed for the cooling of single rooms, but they do have issues associated with them that limit the performance and efficiency of the system.
To start with, room air conditioners, traditionally, cannot handle the extreme heat that attics are normally prone to. This holds even if you have proper insulation and have used a unit of the correct size.
The ineffective cooling in the small and tight space of an attic is not just due to a system that has low performance, but can also be due to the characteristics of the attic itself. Structural challenges that are present in the attic conversion help to compound the problem.
Attics are spaces that are located just below the roof and do not have an original design that pays much attention to ventilation, and as a result, act like magnets for the build-up of heat. The attic, because of its position in the home also has to deal with the heat that rises inside the home, so this leads to it being hot at all times of the day. Temperatures inside attics are always more than that which is there outside.
Portable Air Conditioner
This type of air conditioner is again a single room cooling system that is portable as it is usually set on wheels. You can thus move it around on the floor to any location that you want.
These portable air conditioners work by using exhausts to remove the warm air and moisture inside the room being cooled. There are a window kit and drain hose that are parts of the unit and are used for the removal of moisture that develops as a result of air exhaustion. Condensate water that is collected form the moisture is collected in a removable container and can be emptied once it gets filled.
It Is A Workable Option
Portable air conditioners are costlier than average room air conditioners but are much cheaper than setting up a unit that uses ducted systems.
Setting up a portable air conditioner is quite easy. There is no mounting required or any complex installation procedures.
Portable ACs are meant for spot cooling and that is why they will work effectively in a small area like the attic. Spot cooling means that only a targeted space gets cooled directly, similar to the way an electric fan will work. The cool air is fully concentrated on the space that the portable AC faces.
Is This The Test Choice?
Portable ACs have a lot of flexibility but will be found lacking in what people mainly require in AC systems, and all the more in unique spaces like attics where there are many other inherent challenges.
The main drawbacks of portable ACs are due to their inability to ensure reliability and temperature support that is consistent. This is because these units have a low capacity for cooling.
A Ductless Mini-Split System Is A Better Option
Ductless mini-split systems are designed for heating and cooling single and multi-room spaces and make for the best option if you want a system that gives you the comfort of consistent temperature that will allow you to enjoy the space inside your renovated attic.
Ductless mini-split systems are compact units that have a compressor unit that is located outside, while you will have one or more air handlers installed inside. The configuration that you will need for your converted attic is a 1:1 mini-split unit, with one compressor and one air handler. The outdoor unit, the compressor, must be matched with the indoor air handler unit.
What Then Is Your Best Option?
This question is best answered if you understand that ductless mini-split systems were designed specifically as innovations to the traditional window or room air conditioners.
Your goal of air conditioning your converted attic is to provide a system that can work efficiently to cool your attic in spite of the unique challenges that the attic space presents. These challenges range from energy loss and the limitations like temperature fluctuations posed normally by ductwork.
Attics can be hot inside during summer and become too cold in winter. When you use the conventional cooling systems this can then become a problem. Use a mini-split system and you will have an HVAC system that can handle both extreme heat and low sub-zero temperatures.
Please feel free to give us a call or contact us today! Also, we invite you to visit our blog for more related articles.