Guide to Home Automation Device And HVAC Compatibility Part I
Are you searching for a smart speaker to get for your house? In order to maximize your investment, it is essential to choose one that will work with smart devices you already own, including your home's HVAC smart thermostat.
Also, if you have a smart speaker already, like Amazon Echo (and Alexa) or Google Home, you may want to consider getting upgraded to a smart thermostat so that you can use simple voice commands to adjust the comfort settings. For individuals who don't want to have to stop what they are doing in order to make adjustments to their home comfort settings, this is the ultimate luxury. The problem is, it isn't an easy task to determine which smart speaker devices work with which thermostats. It also can be very time consuming and confusing.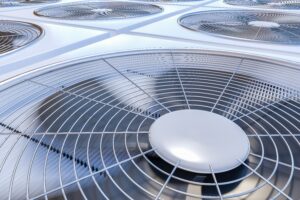 This is why we have compiled this guide on home automation and HVAC. You will find useful information on the leading smart thermostats along with whether they are compatible or not with the smart speakers that are the most popular. If you are wondering how smart thermostats and smart speakers work together along with what you are going to need to connect the devices, at the end we will describe this process.
Important: As a smart speaker and thermostat manufacturers continue to introduce new features and models, compatibility might change. The information contained in the guide is for helping you save time by narrowing your options down. You always need to confirm compatibility (between smart speakers and thermostats as well as between HVAC systems and thermostats) with device manufacturers prior to buying anything. You might be able to get advice from your residential HVAC provider.
Compatibility of Smart Speakers with Smart Thermostats
Are you wondering which smart thermostats work with Apple Home Kit, Amazon Echo, and Alexa, or Google Home? Use our chart to find the models that are compatible.
Smart Thermostats: Key Features and Compatibility
Carrier Cor TP-WEM01-A WiFi Thermostat
Compatibility With Smart Speakers: Apple Homekit, Amazon Echo (and other Alexa devices)
Learning Capabilities: None, but may be programmed on a 7-day schedule
Other Features to Note (Similar to the Bryant Housewise, given that the same manufacturer makes both brands)
Controls humidity settings (using compatible HVAC equipment)
Monthly energy reports are generated
An app is available for the remote control (which allows you to control it while you are away from home)
Alerts are created for service issues, humidity, temperature, and it even alerts you when you need to change the filters on your system.
Ecobee 3 Lite
Compatibility of Smart Speakers: Apple Homekit, Amazon Echo (and other Alexa devices), Google Home, Wink, IFTTT, Samsung Smart Things, Cortana
Learning Capabilities: A preset schedule comes with it, and then it learns the amount of time it takes for the HVAC system to get to the set temperature and then adjusts automatically (adaptive recovery)
Other Features To Note
Room-specific temperature sensors are optional, and even can detect which of your rooms are currently occupies and make the proper adjustments
A C-wire is not required to connect with HVAC equipment – so it might work with HVAC systems that are older
Energy reports are generated
An app is available for remote control (allows you to control it while you are away from home)
To continue on with the rest of this article, visit here. Call or contact us today with any questions that you might have.